2010 appears to be a breakthrough year for gaming technologies.  In case you haven't heard, Nintendo, Sony, Microsoft, and many others in the gaming industry have just announced their latest releases at this year's E3 Expo in Los Angeles. The E3 press conferences revealed trends toward motion-based game controllers, 3D technologies, controller-less gaming, and an array of retro game titles that are back on the scene.
New Technology
Folks stood in line for up to three hours to try out the new Nintendo 3DS at the E3 Expo. Was it worth the wait? Let's look at the pros and cons of the new device.
Pros:
Displays three dimensional (3D) graphics without any glasses
Wirelessly connects to the Internet
Takes 3D photos of you and your friends
Has three cameras (one internal, two external)
Two screens (one 3D and one touch screen)
A slider to turn down the 3D effect (down to 2D)
A motion and gyro sensor
Microphone
Cons:
Difficult to change your 3D view (with the round button in the upper left corner; see picture below)
After staring at the screen for two minutes, many people were complaining about their eyes / headaches
Second screen is small; hard to view images
Nintendo's exhibitors had a hard time connecting the device to the Internet (took several tries)
While the pros outweigh the cons, the point of buying the 3DS is to experience games in 3D. Nintendo has some issues to work out. Release date is set for sometime next year.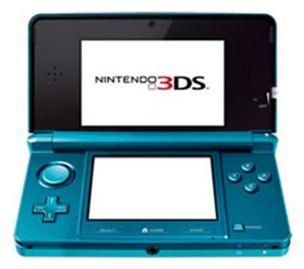 Our next stop was at the Microsoft exhibit, where we experienced the new Kinect technology (formerly Project Natal). With camera, audio sensors, and a powerful motion sensor, this add-on for the Xbox can track the detailed movements of everyone in the room simultaneously.  No longer will each player need their own controller. As demonstrated at the E3 Expo, the Kinect will allow new games like Your Shape to not only track your body movements, but also to analyze your dimensions for precise exercise regiments that are tailored specifically for you.
Pros:
Light weight; sits on top of your TV or on a shelf
Precise
People had fun while playing the games
Promoted exercise, got users active
No lost remotes!
Next step towards virtual, controller-less gaming
Many possibilities for accessories
Cons:
Four of the new game titles are fitness games
Games on demonstration seemed childish
Kinect had a hard time with voice recognition
Voice recognition feature in only in two languages right now
Only one person at a time can communicate
Voice recognition picks up everything (background noise / chatter can accidentally have unintended outcomes)
We highly recommend getting Microsoft's Kinect, which will be made available for gamers in fall 2010. The gaming experience was fun and enjoyable by those that tried it out at E3.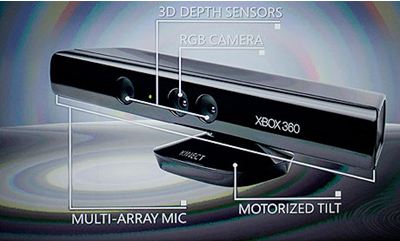 Next, we visited the Sony exhibit to check out the new PlayStation Move for PS3. The PlayStation Move controller is Sony's response to Nintendo's tremendous success with the Wii. Using a combination of internal sensors and the PlayStation Eye, the PS3 is able to track the Move's position and orientation to enable Wii-like motion based controls. Both the PlayStation Eye and a Move controller are necessary to enable motion controls. For games that require an analog stick, a regular Dual Shock controller can be used, or a more optimized one-handed controller that Sony dubs the PlayStation Move sub-controller. So what did we think?
Pros:
Built in rechargeable battery
Nice color
While play was similar to the Wii, the PS3's better graphics made it more appealing to players
Cons:
Weak rumble
Too similar to the Wii controller
Motion was not always picked up
Cannot be used as a regular controller like the Wii remote

We didn't care for the Move remote when we tried the new game Sports Champions at the exhibit. The archery game was the most fun to play; however, the accuracy of the arrow was not always dead on. In addition, when we played the ping-pong game with the remote, the rumble feature was weak and did not feel lifelike. Still, for under $100, it is worth a try and adds new possibilities for gameplay on the PS3.
Games
The E3 Expo previewed many of the games that will be released in the next few months. Our first stop was at the Electronic Arts exhibit. Wow! How could they go wrong with their huge TV screens, awesome Need For Speed display, and the Sims 3: Ambitions demo? With Gus Johnson, CBS Sports announcer and the voice of EA Sports "it's in the game" in attendance, EA did not disappoint the huge crowd this year.
The Sims 3: Ambitions demo was worth the wait in line, and we plan to purchase the game upon it's release. As you entered into a theater you were greeted by a live Sim character, much like you would find in the game. Unlike the other versions of Sims where you must make sure your character eats, sleeps, and bathes, the new version allows you to keep your character happy with one click. An added feature of the new Sims is 'karma' where players can curse other Sims, 'score' easier with other Sims, and even cast plagues on neighbors: making for some entertaining gameplay. The Sims 3: Ambitions is available on all consoles and will allow online play with your friends.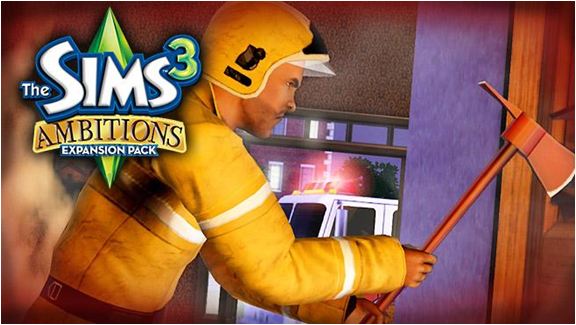 Retro Titles
We saw some 'oldies but goodies' – some great game titles that are coming back. First, we looked at Sega's exhibit where Sonic the Hedgehog is coming back in Sonic the Hedgehog 4: Episode 1. We were lucky enough to give it a try, so what did we think? The new game is just as fun as the last version that came out in 1994. Although the game was structured similarly to previous Sonic games (with check points, etc.), we felt that Sega nailed it with the great graphics. Check it out for yourself and tell us what you think: http://www.sonicthehedgehog4.com/us/
Sony is reviving Twisted Metal and it is crazier than ever. Our experience with the new game was in a multiplayer match with 16 players. We had a blast zipping across a city map, shooting missles from a helicopter. Behind the wheel of a car is exciting too. Players can pull off quick 360-degree turns with the handbrake to stay close to an enemy or evade strikes from an oncoming chopper. Players drive or fly through the environment, snagging power-ups in the environment. During the match, a big-rig would speed by that players could drive into for health boosts. The new game provides hours of fun and great competition, and can be yours in early 2011.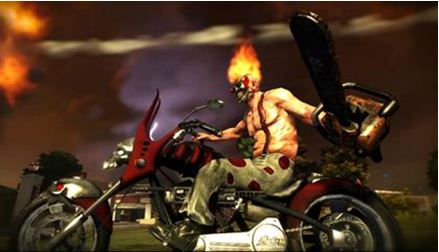 Our last stop was the THQ exhibit, where they had a great demo of Red Faction: Armageddon that will be released in March 2011 for PC, PlayStation 3 and Xbox 360. Set fifty years after the events of Red Faction: Guerrilla, Armageddon sees the Martian colonists going back into the tunnel systems featured in the first two Red Faction titles. To shake things up this time around, the colonists accidentally stumble upon some alien life lingering in the mines.
Besides a new threat, Armageddon features some prominent changes to the Red Faction: Guerrilla game mechanics. Building on the Geo-Mod 2.0 engine's able to destroy pretty much anything; Armageddon will allow gamers to rebuild structures thanks to a new tool called the "Nano Forge." Apparently this Nano Forge will host a whole slew of new abilities including a "Magnet Gun." This game will definitely go on our list of games to get.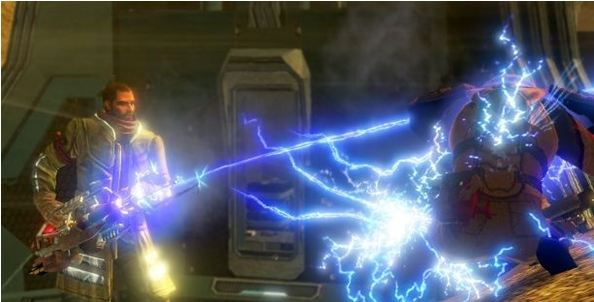 With all the ground-breaking innovations in technology, the gaming experience is moving into the future at lightning speed. Developers are doing everything they can to enhance the graphics, controls, usability, and emotional impact of video games. These new technologies open up completely new possibilities for video games; not only making games more fun, but more lively, intuitive, and appealing to people of all ages. Overall, the E3 Expo was a huge success and we will definitely be back next year.
Written by: Michel Ann Sharritt & Travis Larsen
Posted by: Situated Research